I realize that my previous post about Saturday's ride at Syllamo was rather brief, but it was generally an ordinary (if you can call it that) ride at Syllamo- lots of rocks, some hike-a-bike, and a nice 3 hours of enjoying the singletrack. What made it even nicer was watching Ryan get better & more confident at riding his single speed through some of the rocky stuff (first time singlespeed on "real" trails for him).
Sunday was a fun change from the usual solo riding. We met up with a couple of friends from the Roadbikereview Lounge. The original plan was to ride the Yellow trail, though that was foiled when Scott went face-side down when he got squirrley down one of the hills. He broke a shifter, bar end, bent an axle, and generally roughed himself up in the process.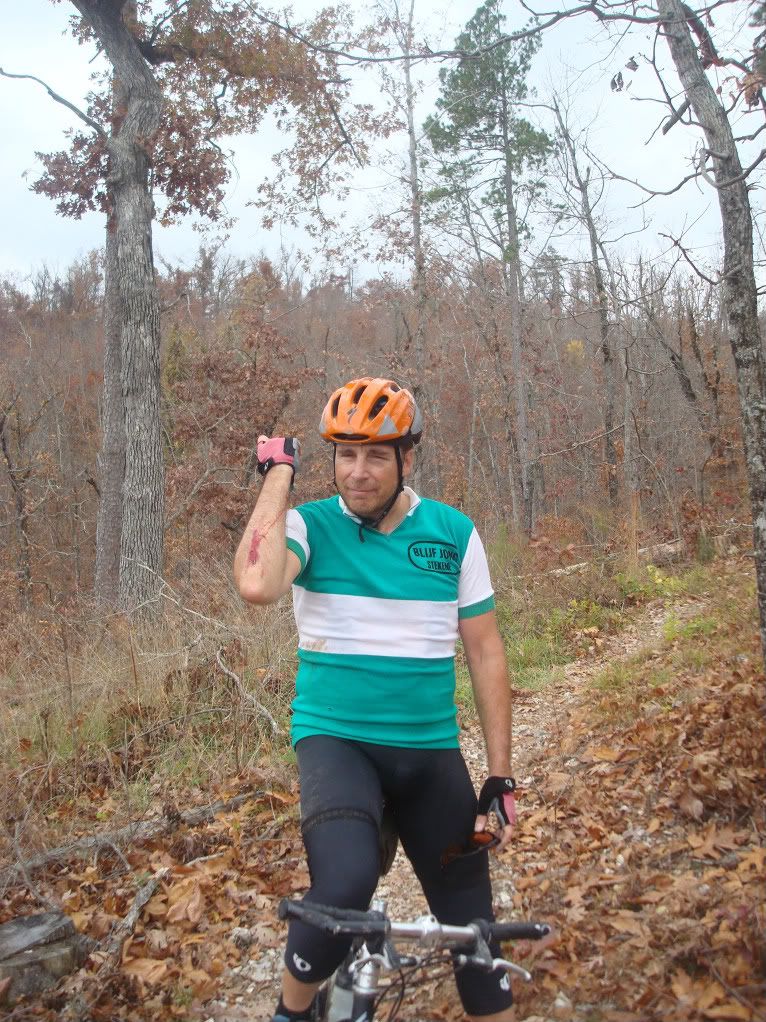 I've done more than one trailside singlespeed conversion out there, so I helped him rig his bike to a suitable gear, and we made our way back to the red trail (much more do-able on a broken-ish bike). After a scenic lap, we drove down to the green trail for a touch more rock garden and overlook (Scott hiked while Ryan, John, and I rode)
Even with the technical difficulties, it was a great morning with friends on the trail. It was a nice change of pace from the usual solitude that comes with riding such an isolated trail system. Looking forward to next time!